Antler GRP. Business Excellence backed with strong Knowledge..
---
Leather Goods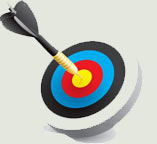 Antler manufactures every leather product conceivable from key fobs to big travelbags. with skill, sincerity, dedication and client assurance.Antler is out to perform newer heights.
Antler leathergoods division fabricates and exports the following products to the european countries :
men's portfolios, excutive cases, hand bags, wallets and purses, flat leathergoods, small leathergoods.
Annual capacity of the leathergoods produced in pieces

Infrastructure of the leathergoods unit

Portfolio bags = 15,000 pcs
Leather strap cutting machine – 1no.
Clicking machine – 2 nos
Handbags / rucksacks = 15,000 pcs
Heavy duty clicking machine – 2 nos
Splitting machine – 1 no
Wallets / flat leather goods = 50,000 pcs
Flat bed stitching machine [singer, adler]– 12 nos
Eyelett machine – 1 no
Small leathergoods = 100,000 pcs
Embossing machine [compressor based] – 2 nos
Folding machine – 2 nos
Cylinder bed stitching machine – 1no.
Auto strap packing machine – 1no
Postbed double needle stitching machine [seiko] – 1 no.
Cylinder bed stitching machine [adler] – 3 nos
---
---